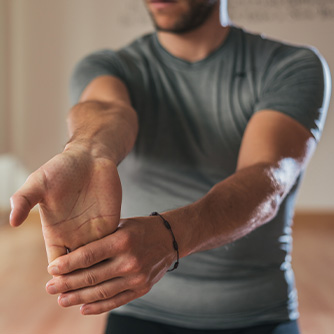 What are Nerve and Tendon Injuries?
The nerves are your body's highway of messages, signals, and feedback that go to and from your brain. They send signals to your body's muscles to move, and they report sensations like pain, temperature, or pressure from your skin. Nerves exist in bundles wrapped in insulation, called a sheath.
Tendons are dense fibers which connect the muscles to bones and aid in movement. Tendons are what allow you to make a fist or extend your hand, for example. The two tendons in the forearm and hands which control these movements are called the flexor and extensor tendons respectively.
When nerves or tendons become damaged, it can be difficult to have a full range of motion in your hands. You can also have trouble with sensations and numbness. An orthopedic hand specialist can help repair nerves and tendons with a variety of treatment options.

Best hand center I have experience in my whole life
More Reviews
Best hand center I have experience in my whole life, the staff and Dr. Gali is the best hand surgeon in America!! Everyone so professional and respectful!!-DD
What are the Symptoms of Nerve and Tendon Injuries?
There are telltale signs of nerve injury, which can include numbness, pain, and weakness in the hands. These symptoms can be intermittent or constant, depending on the severity of your injury. There can also be other signs of nerve injury in the area including muscle atrophy and change in the color of the skin or the amount of sweat produced.
Tendon injuries can also come with obvious symptoms. In this case, you may be unable to fully move or bend your hand, wrist, or arm. Because the tendons are located close to important nerves and arteries, it's common to also experience symptoms of nerve injury or extensive bleeding.
What Causes Nerve and Tendon Injuries?
Nerve and tendon injuries are most commonly caused by lacerations (cuts). However, they can also be caused by overstretching, overuse, or too much pressure on the area. No matter the cause and no matter if it's mild or severe, you should see an orthopedic hand specialist right away if you experience a nerve or tendon injury.
What Treatment Options Are Available for Nerve and Tendon Injuries?
Your treatment options can vary widely depending on whether your injury is mild or severe. For example, mild nerve injuries can heal over time as long as it's supported. In other cases, surgery may be needed to repair the nerves or to allow them to heal correctly.
Tendon injuries, however, typically do not repair themselves and will require surgery to reattach the tendon to the correct position. Your orthopedic hand surgeon will help you explore your options and understand the right treatment options for your specific circumstances.
What to Expect After Nerve and Tendon Injury Treatment
After treatment, your orthopedic hand specialist will give you detailed aftercare instructions. Depending on the severity of your treatment, you may need to undergo physical therapy to regain and improve your mobility. Your orthopedic hand specialist will ensure you know what to expect during your consultation.
Schedule a Consultation at the Regional Hand Center
Nerve and tendon injuries can require specialized treatment. To get started, contact our Fresno, CA office by calling or filling out our online form.
Patient Resources
Whether you are planning a procedure or you are interested in options for treatment, the professional and caring Regional Hand Center team makes it easy to find the answers you need. For an appointment or answers to your questions, call (559) 322-HAND.
View All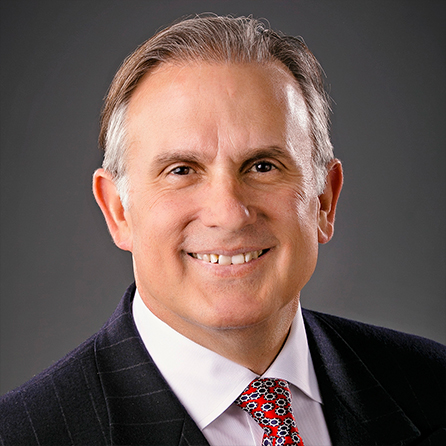 Randi A. Galli, MD, FACS
Board-Certified Surgeon
Dr. Randi Galli is certified by the American Board of Plastic Surgeons and a Fellow of the American College of Surgeons. A member of Alpha Omega Alpha, the medical honor society that comprises the top ten percent of medical students, Dr. Galli received his Medical Degree from Tulane University School…
Learn More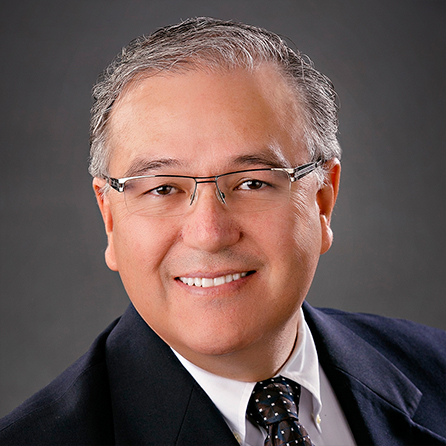 Ricardo Avena, MD, FACS
Board-Certified Surgeon
Dr. Ricardo Avena is board certified by the American Board of Surgery and is a Fellow of the American College of Surgeons. Born and raised in Mexico City, Dr. Avena attended medical school at the National Autonomous University of Mexico. Upon graduation, Dr. Avena received his certification from the Educational…
Learn More