What is Carpal Tunnel Syndrome?
The wrist is home to a complex system of nerves, ligaments, and tendons. In the wrist, there are nine tendons that provide movement to the thumbs and fingers, as well as the median nerve that provides sensation to the inner fingers and movement to the muscles of the thumb. The carpal tunnel is a natural arch made of bone and ligament through which this system of tissues runs. Carpal tunnel syndrome is a well-known condition that affects the main nerves that travel through the carpal tunnel.

great job with my surgeries
More Reviews
I have experience with Dr. Gali. He has done a great job with my surgeries. Hope he doesn't retire soon. I have recommended him to my family and friends. – OC

What are the Symptoms of Carpal Tunnel Syndrome?
The first and most common symptom of carpal tunnel syndrome is numbness and tingling in the inner fingers, including the thumb, forefinger, and middle finger. Numbness can come and go, or even exist in a mild form for many years. Carpal tunnel syndrome can come on slowly and be associated with pain or discomfort as well (only when numbness is present). It can also radiate to the forearm or shoulder.
Some other symptoms include:
Numbness and tingling (worse at night)
Numbness or discomfort that requires shaking the hand
Waking up due to numbness
Swollen or fuzzy feeling in the fingers
Weak pinching ability
Discomfort in the wrist, fingers, or hand
Difficulty holding objects
What Causes Carpal Tunnel Syndrome?
Carpal tunnel syndrome is most commonly caused by prolonged pressure on the median nerve of the wrist. This pressure can be caused by swelling of the nerves or tendons brought on by underlying conditions like:
Rheumatoid arthritis
Gout
Tumors
Ganglion cysts
Injury like fracture or dislocation
Amyloidosis
Carpal tunnel can also be caused by repetitive movements at work or home. The most common culprit is typing for long periods of time, although activities which require forceful gripping or vibration can also aggravate carpal tunnel syndrome. Carpal tunnel syndrome is more likely to occur in older people, and the number of people that experience carpal tunnel syndrome each decade is increasing due to not-yet-determined causes.
There are ways to help prevent carpal tunnel by following some simple steps.
What Treatment Options Are Available for Carpal Tunnel Syndrome?
Your orthopedic hand specialist will make a full examination of your hand, wrist, and arm and perform specialized testing to determine your affected area. This can help narrow down the possibilities. You'll also go over your complete health history to determine if there might be any underlying conditions causing symptoms. If your orthopedic hand specialist determines you're experiencing carpal tunnel syndrome, then there are a variety of treatment options available.
Non-Surgical Treatment
Non-surgical treatment works best for carpal tunnel syndrome that has only been present for a short time. The goal of non-surgical carpal tunnel treatment is to relieve pressure from the nerves of the wrist. This can be achieved through anti-inflammatory medications, steroid shots, or wrist splints in some cases. Non-surgical therapies can help alleviate symptoms, but it's important to address the underlying causes and limit activities that produce tingling and numbness.
Surgical Treatment
Surgical release is the most effective way to relieve pressure off the median nerve. There are a variety of surgical techniques available for the transverse carpal ligament that can allow more room for the nerves and tendons to pass through the carpal tunnel. Your orthopedic hand surgeon can help you explore your options and help you understand what you can expect with surgery.
What to Expect After Carpal Tunnel Syndrome Treatment
The best results with carpal tunnel treatment are achieved when it's treated sooner. This means the best time to seek out treatment is when symptoms come and go, not when they're constant. In this case, you can typically achieve timely, long-term relief. If your symptoms are more severe and constant, your surgery may be slower to heal, and results are more unpredictable. If you opt for surgery, your orthopedic surgeon will give you detailed aftercare instructions and help you understand what to expect from your recovery. This typically includes avoiding activities that can aggravate the area and working with a hand therapist to regain full control of your hand. During your consultation with our team of orthopedic hand specialists, you'll learn more about your treatment options and what you can expect.
Schedule a Consultation at the Regional Hand Center
If you're looking for effective and long-lasting carpal tunnel treatment, contact our Fresno, CA office to schedule an appointment. Our team can help you understand your options and how to prevent symptoms. Contact us by calling or filling out our online contact form to get started.
Patient Resources
Whether you are planning a procedure or you are interested in options for treatment, the professional and caring Regional Hand Center team makes it easy to find the answers you need. For an appointment or answers to your questions, call (559) 322-HAND.
View All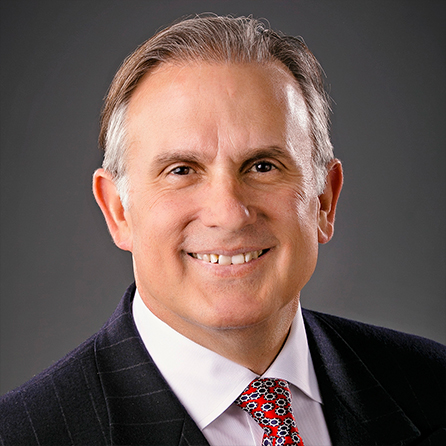 Randi A. Galli, MD, FACS
Board-Certified Surgeon
Dr. Randi Galli is certified by the American Board of Plastic Surgeons and a Fellow of the American College of Surgeons. A member of Alpha Omega Alpha, the medical honor society that comprises the top ten percent of medical students, Dr. Galli received his Medical Degree from Tulane University School…
Learn More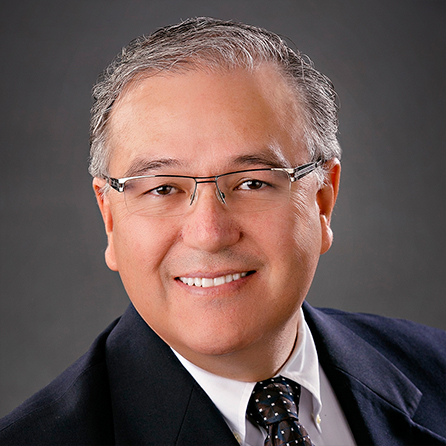 Ricardo Avena, MD, FACS
Board-Certified Surgeon
Dr. Ricardo Avena is board certified by the American Board of Surgery and is a Fellow of the American College of Surgeons. Born and raised in Mexico City, Dr. Avena attended medical school at the National Autonomous University of Mexico. Upon graduation, Dr. Avena received his certification from the Educational…
Learn More